History and the ENSAPLs buildings
The advanced national school of architecture and landscaping of Lille opened its doors in 1977, in the Hôtel-de-ville neighbourhood in the new city of Villeneuve d'Ascq.
Building A
Architect : Pierre Eldin
This building is the result of a joined reflexion between the students of the regional architectural school of Lille (which was situated in the Beaux-Arts school of Lille) and one of their teachers, the architect Pierre Eldin (teacher from 1966 to 1995).
The goal was to create a new building for 300 students, exclusively dedicated to learning architecture and being composed of open teaching areas.
This project establishes an architecture that blends in its environment, of a pure aesthetic, rational, affirmative by its material left raw and visible (concrete, bricks, glass and metal), which the outer walls are articulated by, windows and brightly coloured metallic sun-breakers.
 These elements are nowadays not visible anymore dew to restoration campaigns in 1993 done by Ludwig Péretz and Gérard Delecourt architects, whom covered the school with a new metallic skin and windows, also partitioned the interior spaces.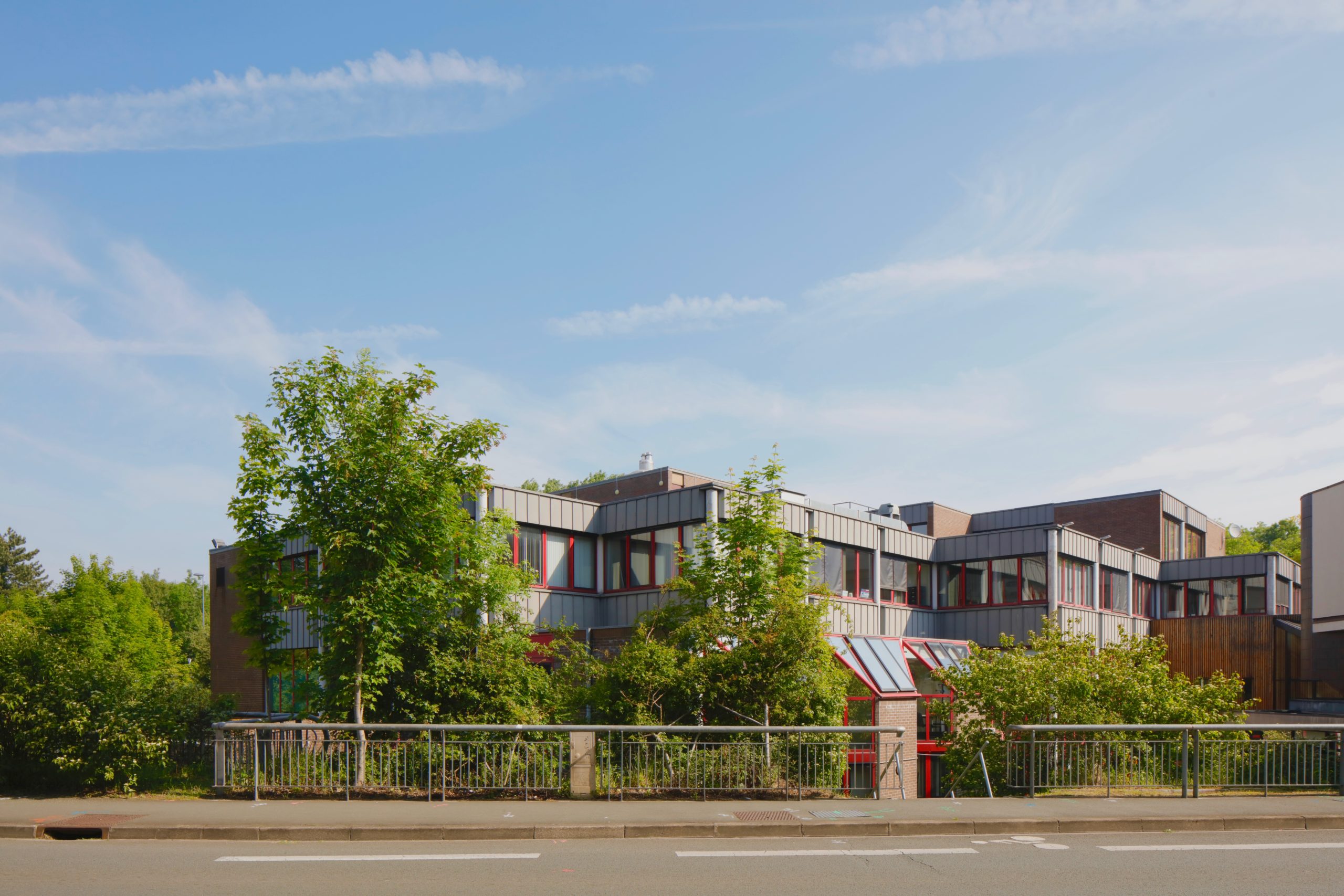 Building B
Architects: Olivier Bonte and Walter Chiani – 1999
The school's first configuration was changed by two extension phases. The first delivered in 1999 is realised by Olivier Bonte and Walter Chiani, old school students. This extension redefines the schools face on Verte street, by creating a huge rounded building on stilts, fronts dressed with copper scales, housing 15 studios, and connecting the initial building to a large multi-purpose room (room Mallet-Stevens level -1) to ground level with the entrance.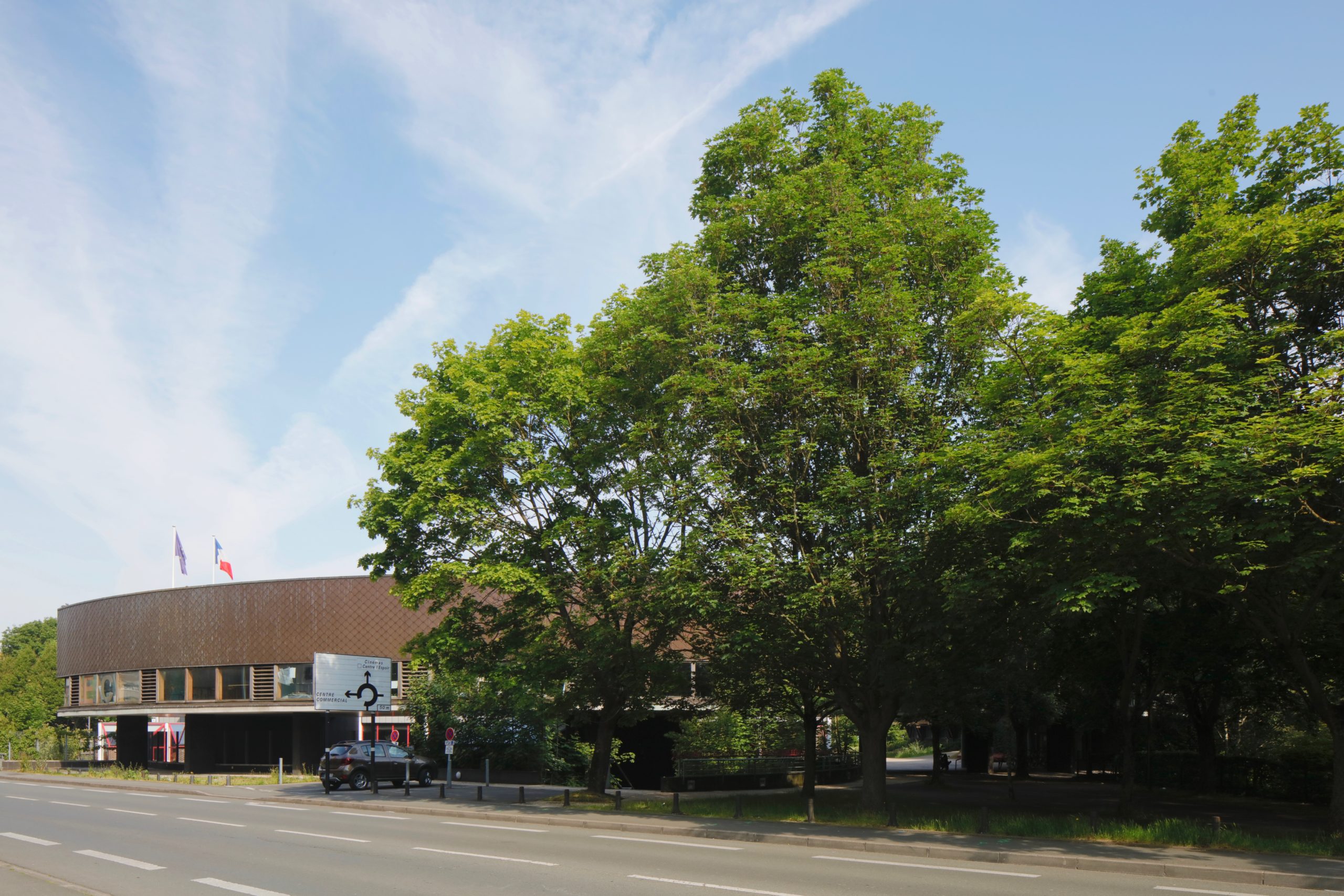 Building C
Architect: Nasrine Seraji – 2006
This second extension, which will occupy the terrain adjoining the Forum vert, was the object of an international competition in 2000 won by Nasrin Seraji. Built between 2004 and 2006, a long 1900 m² building draped in black concrete made an addition of 11 studios, class rooms as well as a something never seen, a scale 1 studio, a huge free space allowing the execution and manipulation of elements in their real size. 
In 2007 was added to this building an art work by Jean-Christophe Nourisson to complete the 1% policy. 
As it is now composed the ENSAPL welcomes more than 800 students in architecture and in landscaping that, together benefits of individualised work spaces by project studios, of 2 amphitheatres, class rooms a riche library, a cafeteria, many computers as well as the scale 1 workshop.