The National School of Architecture and Landscape of Lille has spaces dedicated to
experimentation and manufacturing.  Whether it is with machine tools or digital machines,
students and researchers have the opportunity to develop an approach to materials and
manufacturing whether for architecture, landscape or even the design.
The scale 1 workshop
The scale workshop was designed by the teaching and administrative team of ENSAPL in order to have a large free space which allows the implementation and manipulation of full-scale elements.  Designed by architect Nasrine Seraji during the second expansion of the school, this unique workshop houses 500 square meters dedicated to experimentation.
Accessible to students of all years and training combined, it makes the tools available on site, and supervised machine tools.
Students from both training courses tackle the handling of materials (wood, concrete, metal, resins, etc.) and the realization of a scale 1 project.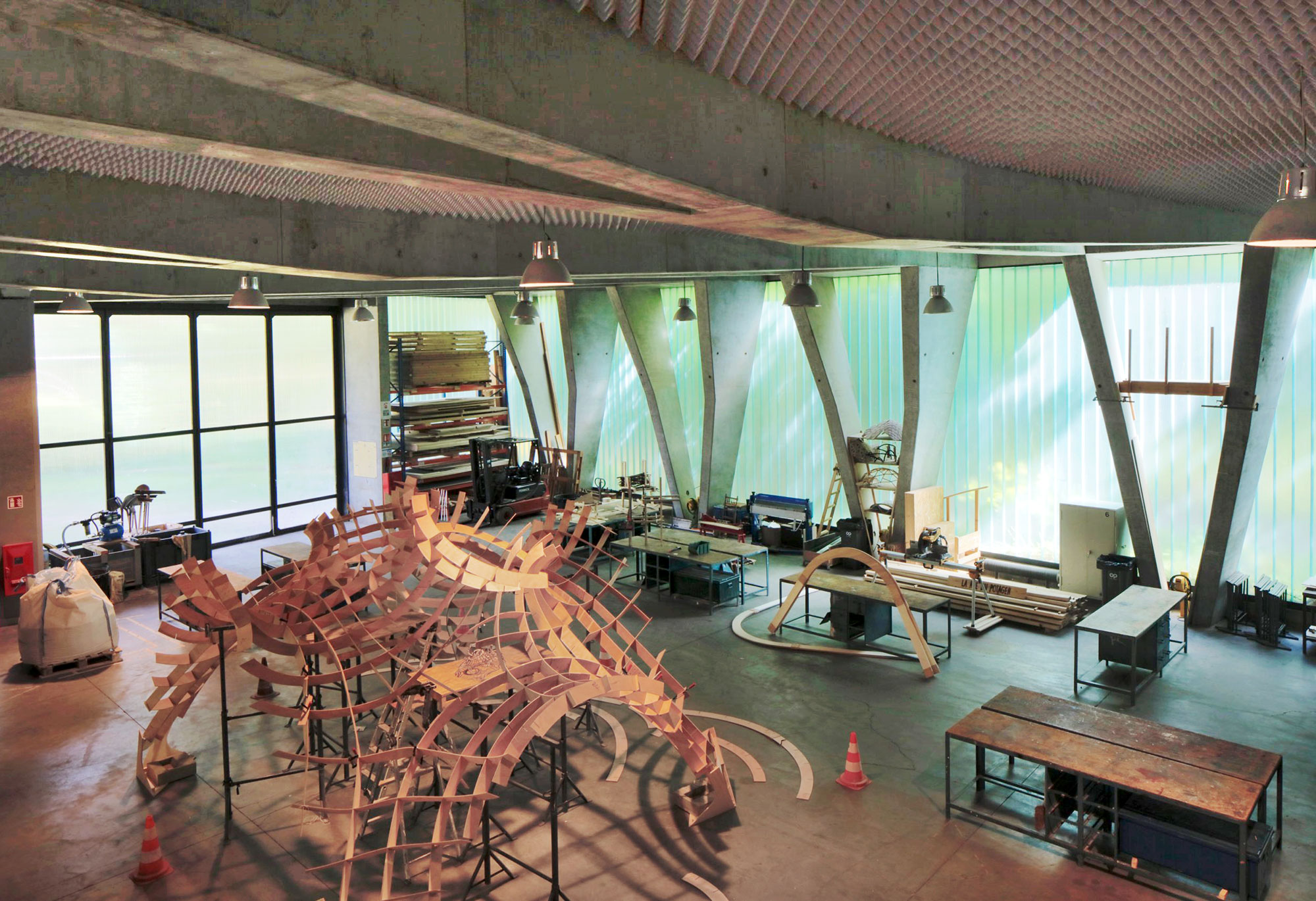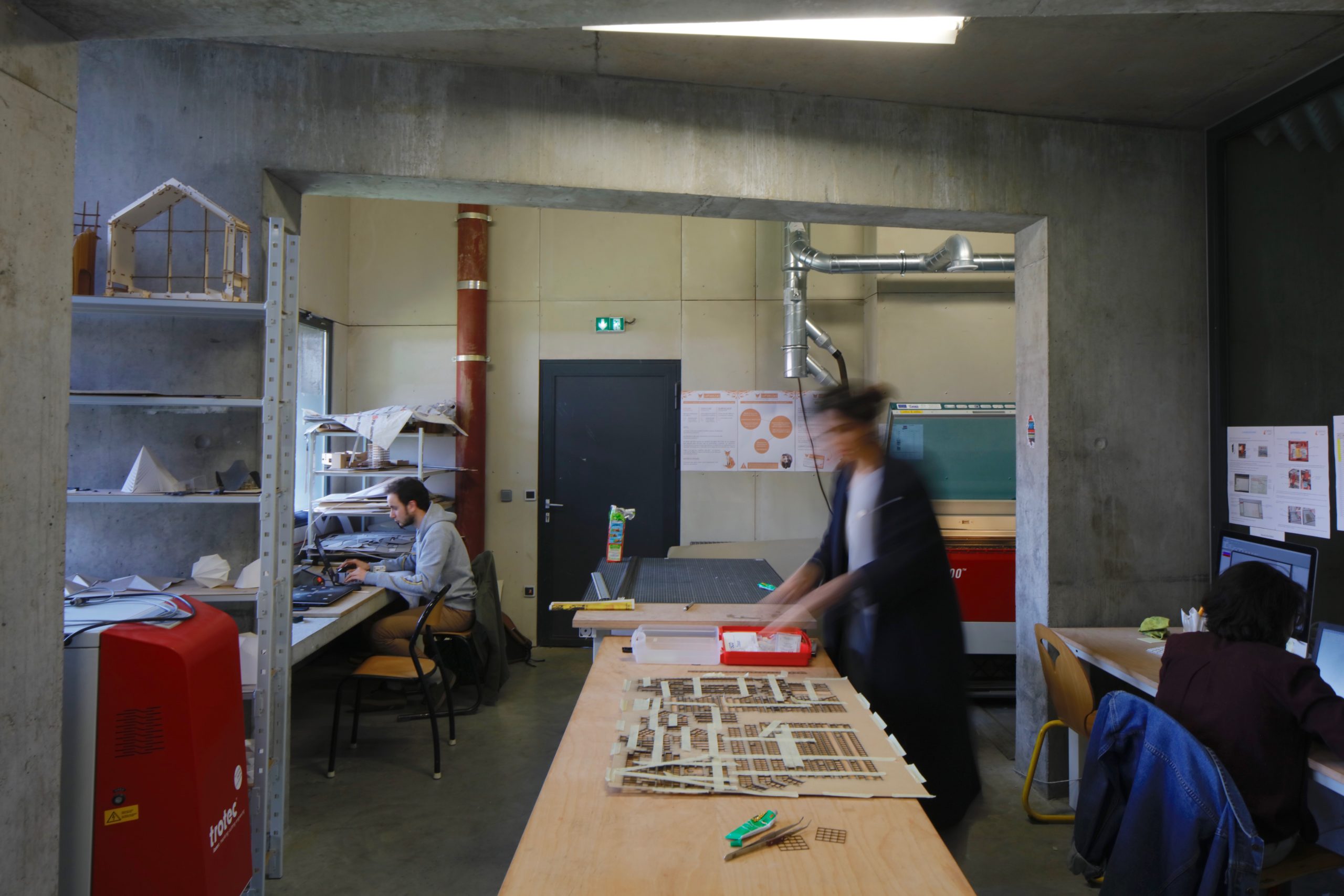 The model workshop
The model workshop is an important tool in the training of the student in architecture or landscape.  It allows to approach the third dimension of a project and to support the student's intention in his research.
This workshop provides small machine tools on site. Adapted to the production of models or prototypes in different materials, mainly from plastics.