Practical training: the professional situation
The training of the state-certified architect has the authorization to exercise the project management in his own name (HMONP), relates specifically to the exercise of the project management and on the responsibilities and skills related professional. It includes theoretical training of at least 150 hours and training professional situation of at least six months.
The Professional Situation
L'architecte diplômé d'Etat sera tenu, dans le cadre de sa mise en situation professionnelle, d'aborder un certain nombre de phases de travail lui permettant d'appréhender :
the different stages of study of a project,

the challenges of each phase, including progress and improving the relationship
the use, the improvement of the economy of the project, the refinement of its architectural style,

the documents specific to each phase, the communication language of which depends on recipients, users, project owners, technicians,

the methods and issues of the construction phases verified by practice: control quality on site and in branch, drawing up of plans and works in progress organization and holding of site meetings (summary management, planning execution …),

The statutory and organizational aspects of the company and its management methods
(legal status, conventions, certification accounting, etc.),

The management and analysis of the production courses of the project as well as of the agency,
relationship with the quality of architectural production according to the logic of the analysis of values.

Sylvie SAVELS
Chargée de mission HMONP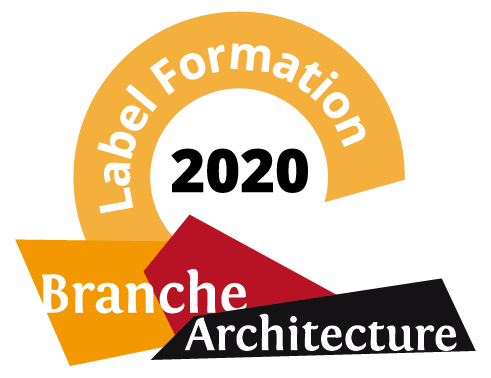 The director of studies of a state-certified architect (ADE) enrolled in accreditation training at
the exercise of the project management in its own name (HMONP), is the referent school teacher
According to the tripartite agreement between the school, the host structure and the ADE, the director studies regularly ensure compliance with the training protocol within the agency who employs the ADE: objectives are recorded in the annex of the protocol (tasks and missions to be accomplished …) and it should be appreciated that they are respected for ensure the best conditions for this work-study training.  Monthly contact with the agency that hosts ADE, is provided for in the agreement.  This contact can be telephone but it seems important to also plan one or two in-situ visits, all throughout this training.
The director of studies receives thematic reports and briefs (on the implementation of a Professional situation) regularly transmitted by ADE and participates in the evaluation of these works.  With the session leaders, he participates in the two defence panels: the assessment mid-term work, organized after the first three sessions, and the final jury which will at the end of September, beginning of October.  This 2nd jury deliberates on the issuance of the authorization: is made up of session managers as well as external architects.  ADE presents his professional experience and his personal goals.
ADE obtains the HMONP as soon as it has validated all these defences .
Study reader can follow or maximum four ADEs per year.